The Global International Solar Photovoltaic and Smart Energy (Shanghai) Conference and Exhibition is the world's largest photovoltaic exhibition, which attracted more than 3,100 companies from 95 countries and regions around the world. At the same time, it attracted a large number of registered visitors at home and abroad, and the number of visitors exceeded 200,000 on the first day of the exhibition, and the on-site network was crowded and burst, and the exhibition scale was the largest in the world.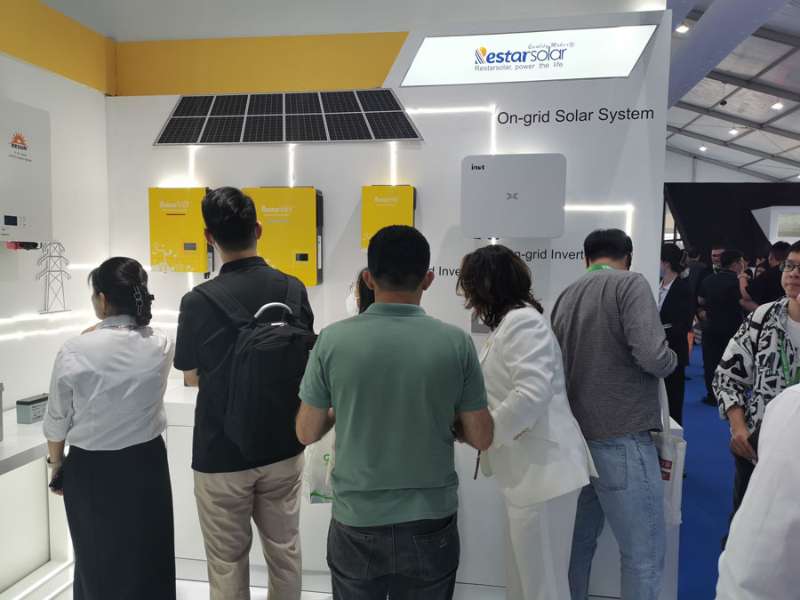 In this exhibition, we exhibited a total of 6 components and energy storage system related products. Among them, TOPCon series products have the advantages of high battery efficiency, High PV module bifaciality, low temperature coefficient, and Better weak light effect , which have attracted a lot of attention from the audience.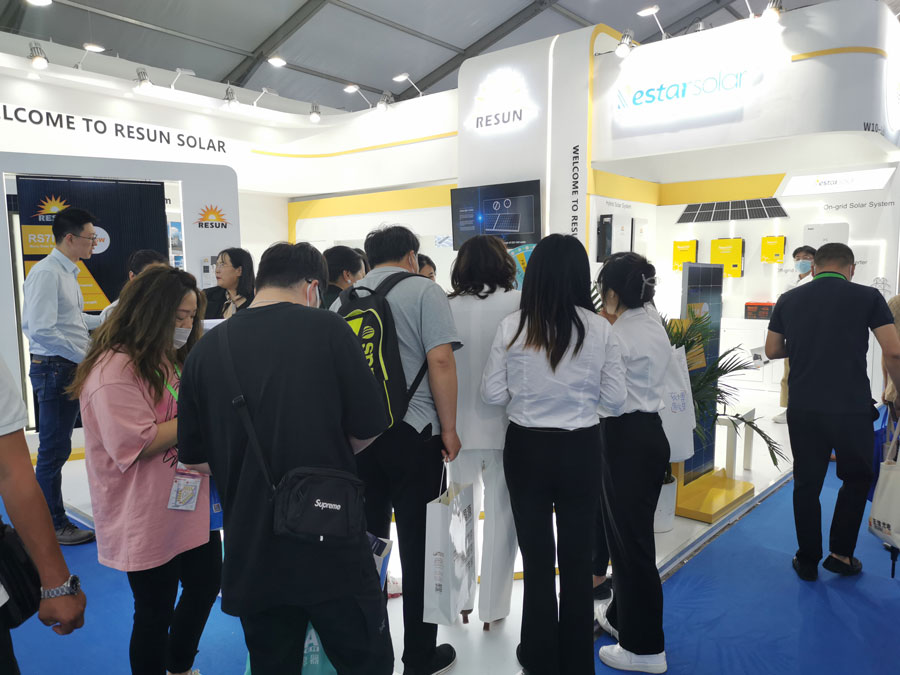 From the exhibition site, TOPCon began to occupy the mainstream of N-type, Nowadays,the costs of silicon materials, glass, frames, system installation and brackets have been gradually reduced to the limits. Thus, in the future, the reduction of cost can only rely on the improvement of PV cells efficiency.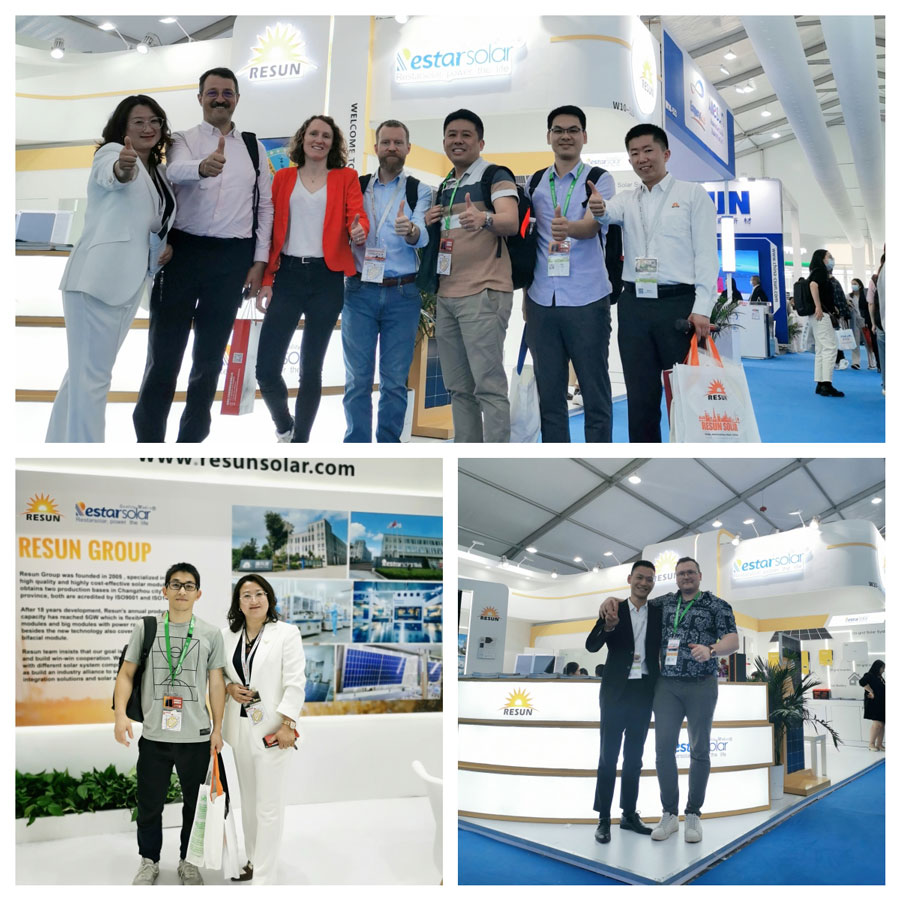 In the near future, the technology route of high-efficiency PV cells will lead in great development. That means, the Time of TOPCon and stacked PV cells is coming on the way.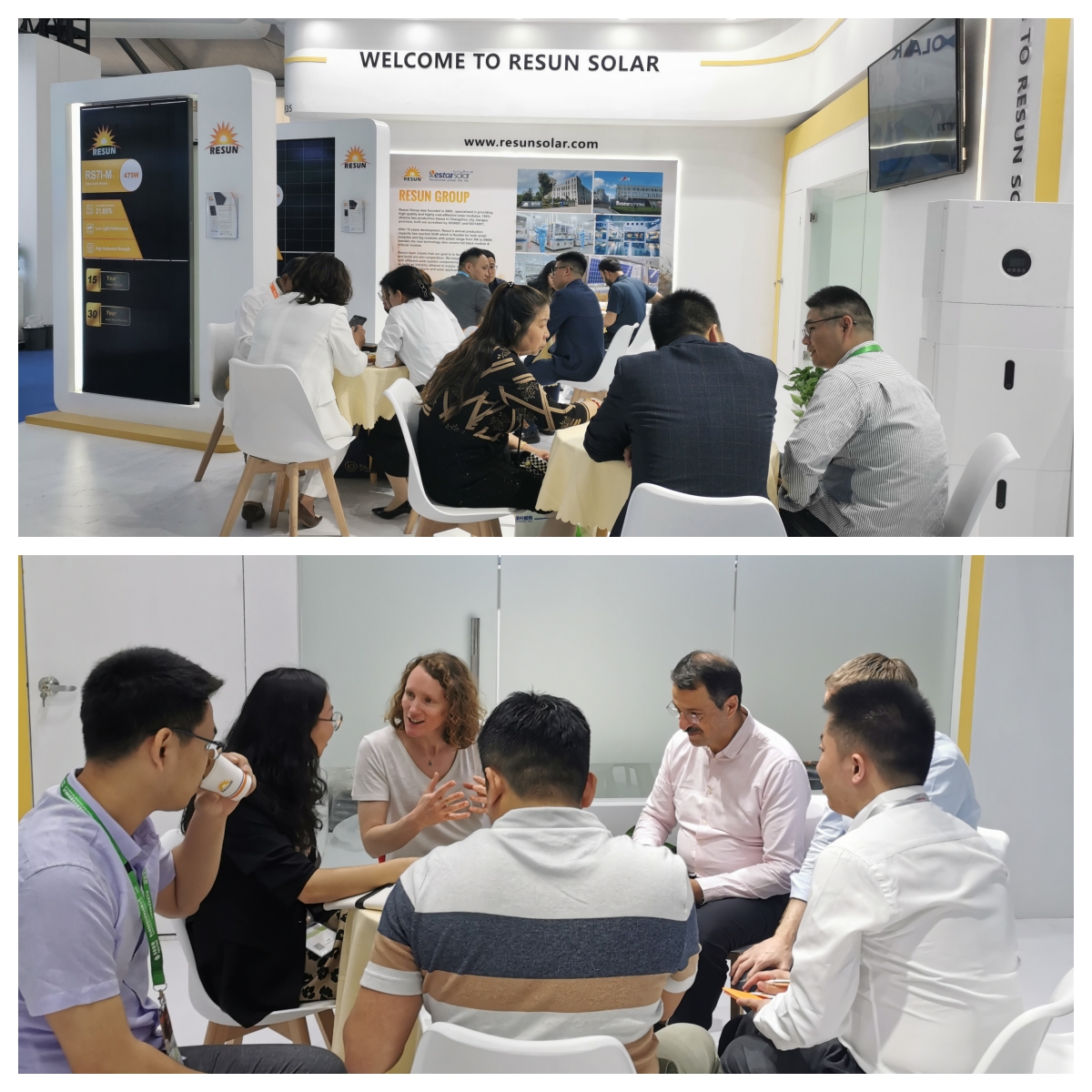 Resun Solar will continue to provide high-quality products and high-level services, constantly innovating, helping to reduce costs and increase efficiency, and playing its own role in global low-carbon and sustainable development. Thank you to every friend who comes to the booth, your support is the driving force for us to move forward!