Small Modules—Off-Grid Modules
With it's flexibility, Resun can produce both off-grid & on-grid modules to meet different kinds of customers demands, Off-grid modules can produce poly and mono solar panels from 3W~210W poly and mono. Our meticulous design and production techniques ensure a high-yield,long-term performance for every module produced.Our rigorous quality control and in-house testing facilities guarantee Resun Solar'smodules meet the highest quality standards possible.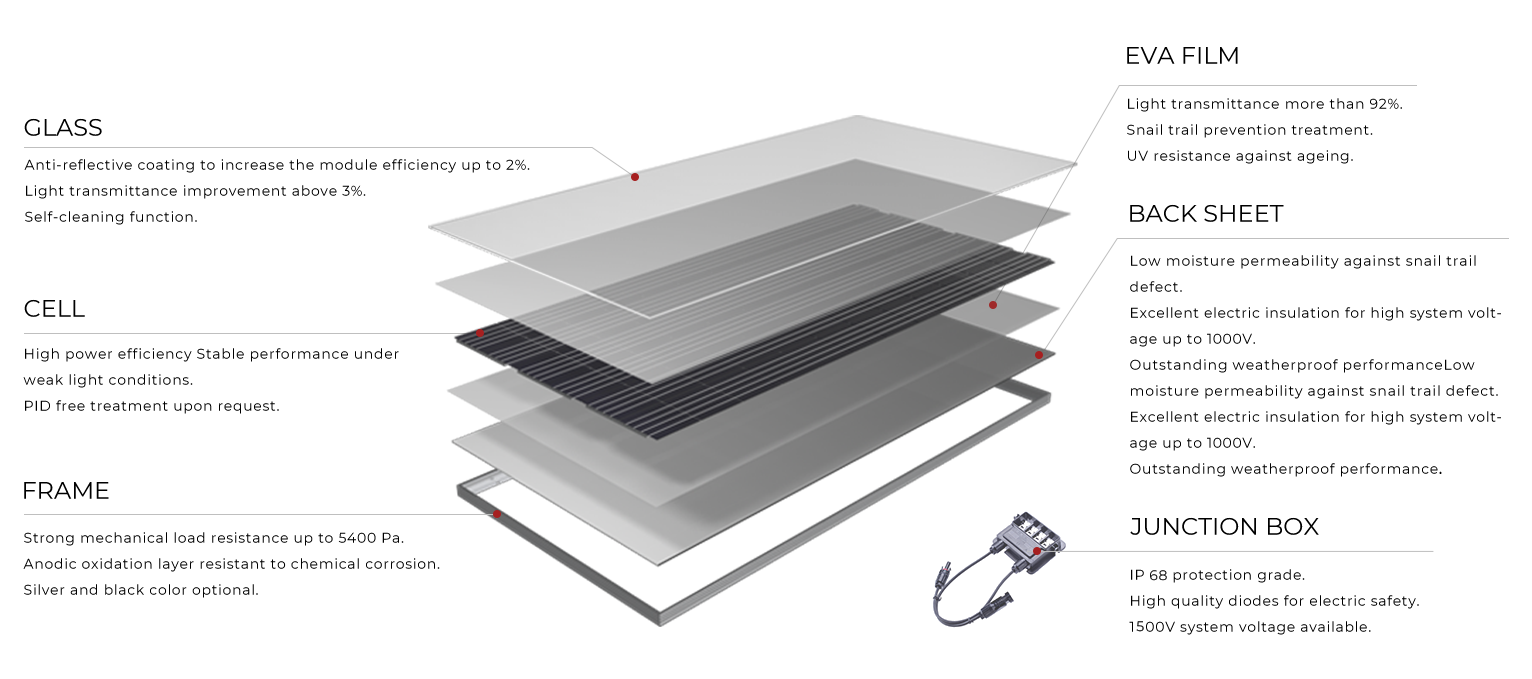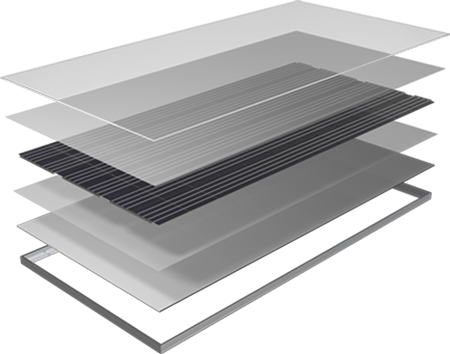 GLASS
Anti-reflective coating to increase the module efficiency up to 2%.
Light transmittance improvement above 3%.
Self-cleaning function.
BACK SHEET
Low moisture permeability against snail trail defect.
Excellent electric insulation for high system voltage up to 1000V.
Outstanding weatherproof performance
CELL
High power efficiency Stable performance under weak light conditions.
PID free treatment upon request.
FRAME
Strong mechanical load resistance up to 5400 Pa.
Anodic oxidation layer resistant to chemical corrosion.
Silver and black color optional.
EVA FILM
Light transmittance more than 92%.
Snail trail prevention treatment.
UV resistance against ageing.
JUNCTION BOX
IP 67 protection grade.
High quality diodes for electric safety.
1000V system voltage available.