Intersolar is the largest and most influential solar energy professional exhibition and trade fair in the world to date, gathering all the internationally renowned companies in the industry. Intersolar has a nearly 30-year history of international exhibitions and conferences that span the world's most influential markets.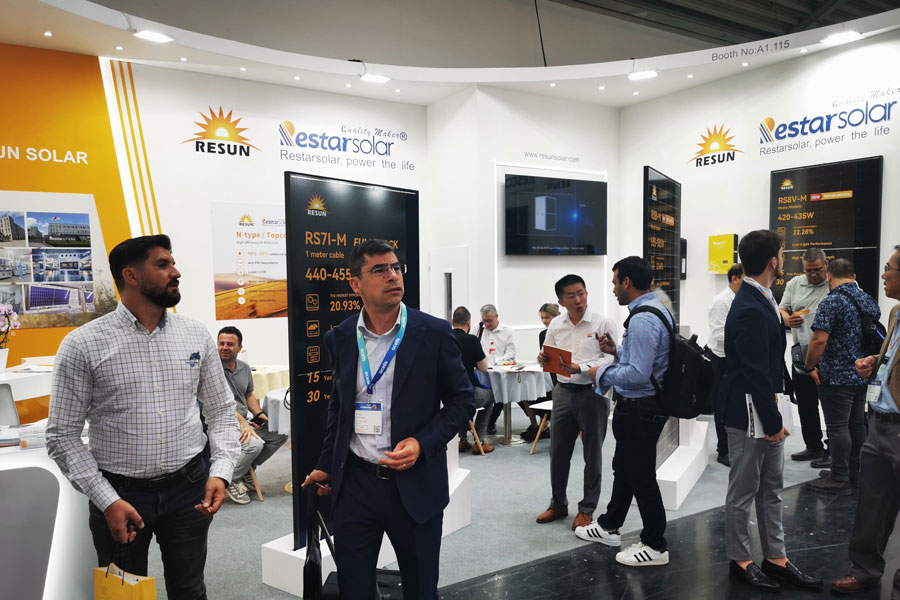 Driven by the cost reduction and efficiency increase of the photovoltaic industry, N-type photovoltaic products have become a major highlight of the Munich Photovoltaic Exhibition, just like SNEC Exhibition in Shanghai. According to PVInfoLink, a photovoltaic industry research institute, N-type capacity accounted for about 21% in the first quarter of 2023, and the agency predicts that it will grow to 51% by the fourth quarter.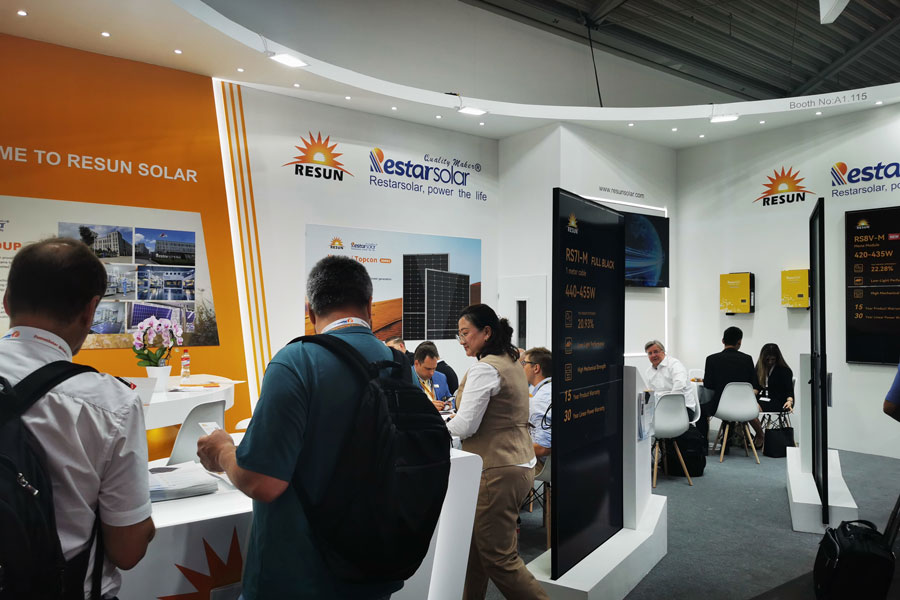 Resun Solar has brought the latest TOPCon series products, which have the advantages of high cell efficiency, high double-sided module efficiency, low temperature coefficient, low light effect and so on. Nowadays,the costs of silicon materials, glass, frames, system installation and brackets have been gradually reduced to the limits. Thus, in the future, the reduction of cost can only rely on the improvement of PV cells efficiency.
In the near future, the technology route of high-efficiency PV cells will lead in great development. That means, the Time of TOPCon and stacked PV cells is coming on the way.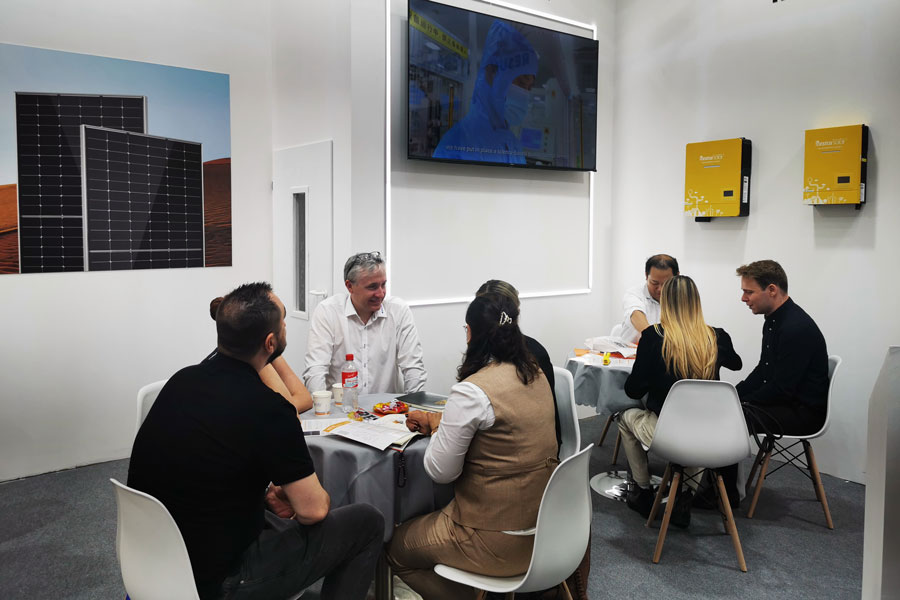 The German Solar Industry Association (BSW) expects the country to break through 4 million PV systems connected to the grid as early as next year, with nearly 350,000 new PV systems added this year alone. At present, Germany's total installed solar capacity has exceeded 70 GW.
Homeowners are investing heavily in solar, with more than double the number of new PV systems installed in the first quarter of 2023 compared to the same period last year. BSW attributed this 129% increase to increased demand for solar technology amid the energy crisis and improved framework conditions.
Resun Solar will continue to adhere to its original intention, comply with the global trend of green and low-carbon energy transformation, and contribute to global sustainable development.