From October 4 to October 6 local time, ExpoSolar Colombia 2023 was held at the Medellin Plaza Mayor Exhibition Center. Resun Solar brought its popular PV products to the exhibition, stunningly displayed at booth 158!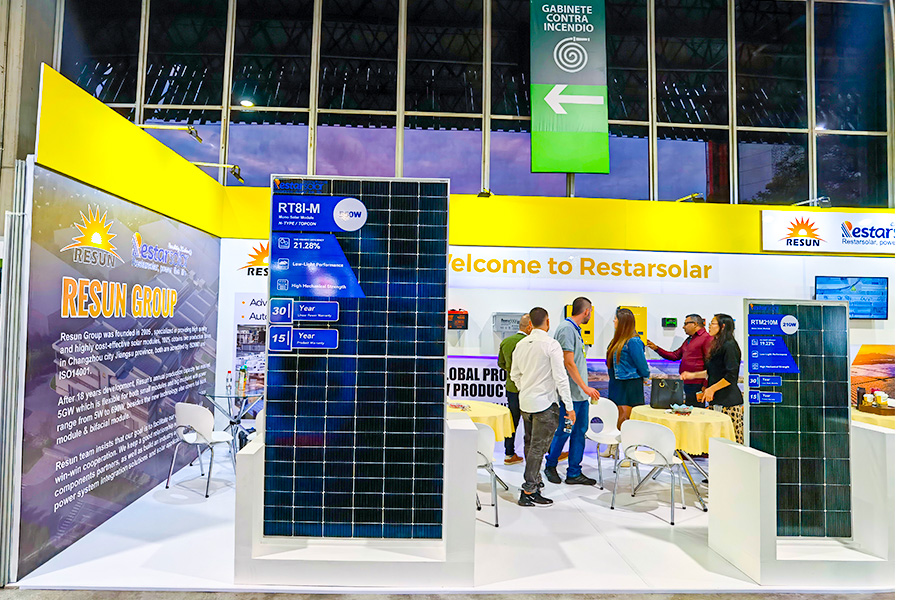 In this exhibition,Resun Solar exhibited its best-sellers on-grid TOPCON RT8K-M and RT8I-M series, off-grid RTM and RT6E series solar modules, we also brought other off-grid solar system components such as GEL solar batteries, off-grid&hybrid inverters and PWM solar controllers, meeting a variety of needs and attract many customers attention. Among which TOPCON series products have the advantages of high battery efficiency, high module double-sided efficiency, low temperature coefficient, low light effect, etc., as well as unique customized services.

More than just a trade fair, the show has become a dynamic institution in the value chain of renewable energy, sustainable transportation, energy efficiency and more; As the most professional solar energy exhibition in Colombia, it is beneficial to incentive Latin America's clean energy revolution by means of bringing together many professional scholars and business representatives of the renewable energy industry.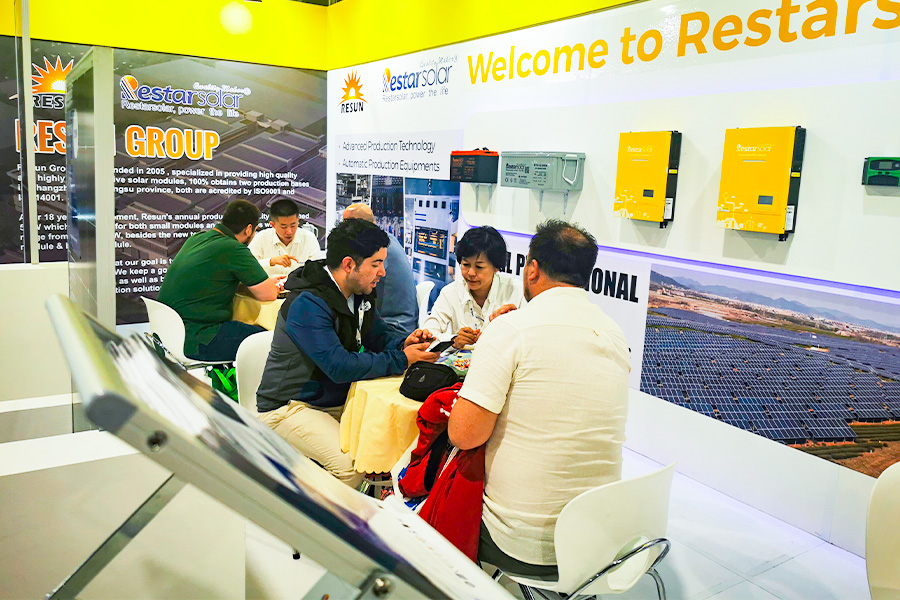 Resun Solar will continue to provide high-quality products and high-level services, constantly innovating, helping to reduce costs and increase efficiency, and playing its own role in global low-carbon and sustainable development. Thank you to every friend who came to us, your support is encouragement driving us to move forward!
Resun Solar 2023 global tour continues, the next stop – Guangzhou, China and the United Kingdom,we are looking forward to approaching wonderful exhibition!