On October 17th to 19th, The three-day Solar & Storage Live UK 2023 came to an end.Solar & Storage Live is the UK's largest and most professional exhibition in solar energy industry ,the theme of solar and energy storage technology innovation and product application, to create the most forward-looking, challenging and An exciting renewable energy exhibition that show the cutting-edge technologies for greener, smarter and more practical energy systems to the public. Resun Solar gained a lot from this exhibition,demonstrating Resun Solar's strong capacity in the field of solar and storage to customers and partners from around the world.

As one of the most professional PV manufacturers,In this exhibition, we exhibited a total of 3 solar modules and energy storage system related products. Among them, TOPCon series products have includes N-type 435W solar modules and 470W solar modules. They met the diverse requirements of various application scenarios.Driven by the cost reduction and efficiency increase of the photovoltaic industry, N-type photovoltaic products have become a major highlight of the Solar & Storage Live UK.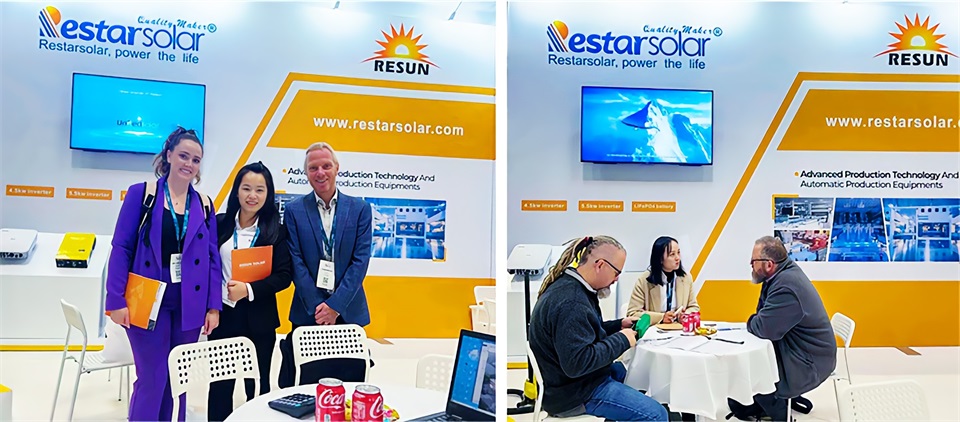 The Resun Solar booth was very popular, attracted many domestic and foreign professional customers to stop and inquire about product details and cooperation methods. Resun Solar's professional sales and technical team enthusiastically conducted business negotiations and technical exchanges with these customers, and the on-site communication atmosphere was lively.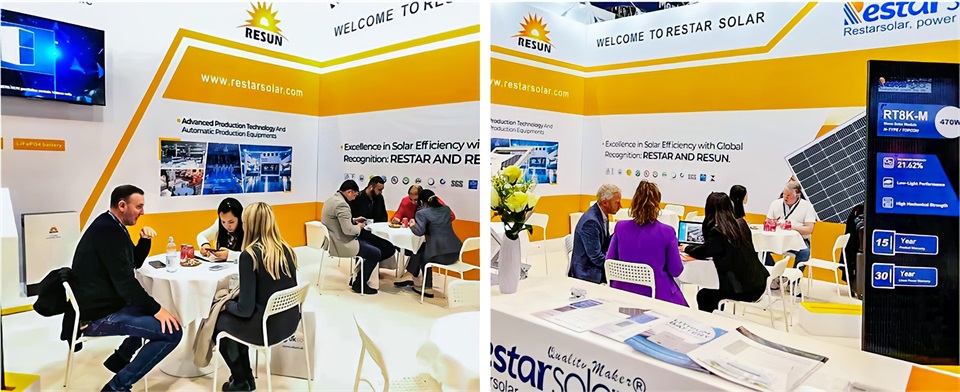 Resun Solar 2023 global tour continues, the next stop – Uzbekistan,we are looking forward to approaching wonderful exhibition!