Resun Solar, a pioneer in n-type TOPCon PV modules, showcased its high-efficiency photovoltaic modules, energy storage inverters, photovoltaic+ energy storage integrated  systems and overall solutions at the Solar Show KSA in Saudi Arabia which kicked off on October 30-31th and has attracted thousands of visitors to investigate the frontier tech in the solar industry.
​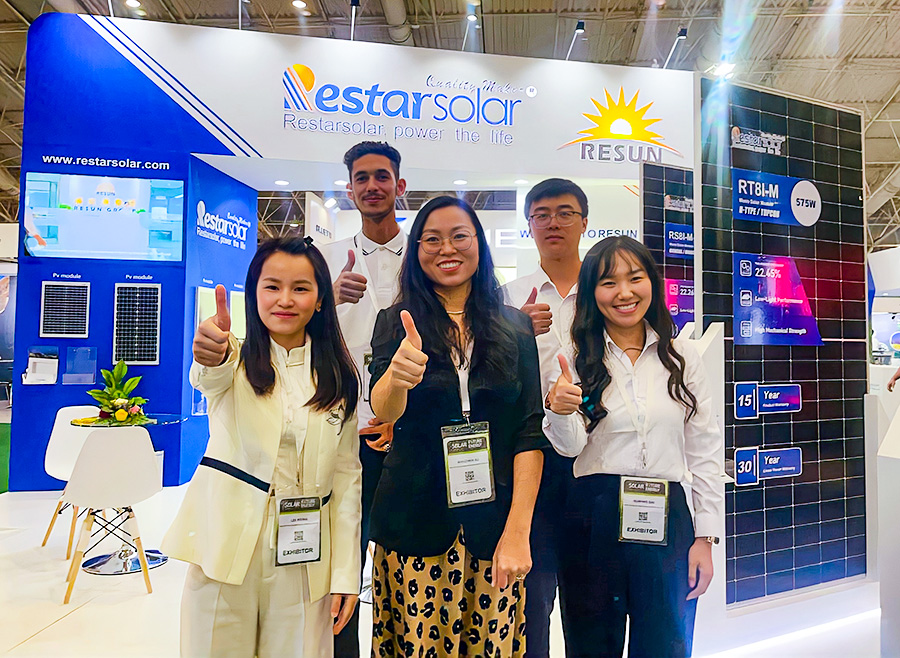 The N-type TOPCon PV modules exhibit superior performance in various aspects of power generation, bifacial efficiency, temperature coefficient, low-light performance, Light-Induced Degradation (LID), and Light and Elevated Temperature-Induced Degradation (LETID). For markets worldwide, Resun Solar keeps refining and upgrading its products to local demands.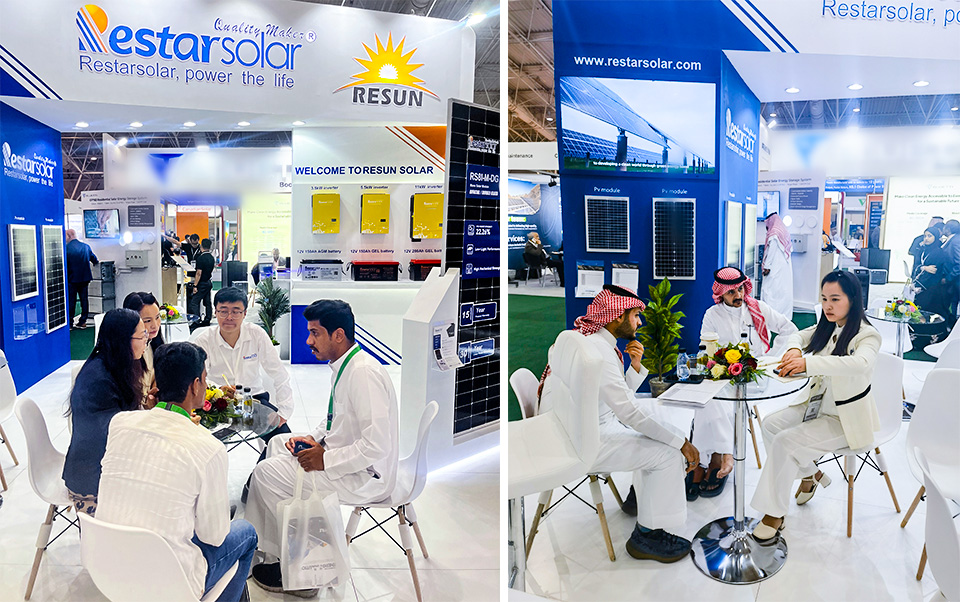 The annual Solar Show KSA in Saudi Arabia is a leading solar photovoltaic exhibition, showcasing new technologies and industry best practices. It plays a pivotal role in Saudi Arabia's transition to 50% renewable energy, offering opportunities in innovative technologies, hydrogen, solar, and renewable energy projects. This platform serves major energy consumers, startups, and solution seekers addressing energy challenges.

We extend our heartfelt gratitude to everyone who visited our booth at The Solar Show KSA. Your presence and enthusiasm illuminated the event and made it a resounding success.We believe that renewable energy holds the key to a cleaner and greener world, and we're excited to share our expertise and solutions with the middle east market.See you at the next fair!